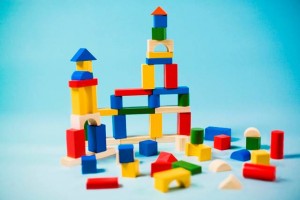 Initially, Gig Girl had only intended on having a two part series on things to take into consideration when building your Work At Home Mom (WAHM) business.  However, recent events have brought to light a few very critical, real life situations that I feel compelled to share:
Get Good Great The Best Spyware: Gig Girl has learned this lesson the hard way.  Most WAHM-dom industry is achieved almost completely through the internet.  Yes, you will have client calls, phone screens, and potentially even appointments with actual live human beings. However, 99% of your business will be conducted over the web.
Unfortunately, the internet is rampant with hackers, viruses and all sorts of unsavory elements just waiting to infiltrate your hard drive.  I had my first security breach over the summer and I immediately handed "my" (aka the family) laptop over to my "IT department" (aka Hubs).  For over an hour, while the rest of the family splashed around in the lake, Hubs and I valiantly battled the malware that threatened to kill my entire system.  I am proud to say he was successful…that time…
The next time it happened we weren't so fortunate.  About a month ago, I inadvertently downloaded a bug that completely crippled the laptop.  (Yes, I do realize that I'm the common denominator in both of these scenarios.  In my defense…actually, let's face it, I really have no defense…) The Hubs put some virtual band-aids here and there so I could continue to work on my SEO Content Management projects and keep up with my freelance assignments.  However, the damage was done and our computer was dying a slowwwwwwwww and agonizing death.  My mom, ever ready to jump to Gig Girl's rescue, allowed me to use her laptop as a backup (which was great, but I literally held my breath every time I went online for fear I'd destroy her computer too), but I really needed my own system.
This situation reminded me of the time my niece once accidentally went over her allotted texting limit and her family got charged a fee due to the activity.  When I asked her if she got in trouble over it, she very seriously responded, "No, I didn't get in trouble…I got more minutes."  I remembered thinking it was a beautiful and perfect solution.  I also recalled my whole Twilight debacle, which didn't result in the marital version of "trouble;" instead it simply resulted in me acquiring a data plan on my phone.    Hmmmm……
Hubs went out and sourced me a new laptop the very next day.  The screen  is big, the keyboard is great and the wireless connection is super fast.  I love it.  Which brings me to my next important bullet:
Keep Your Receipts: Items like new, super fast laptops fall under the "business expense" umbrella so be sure to keep the receipts and paperwork for it.  In fact, keep receipts for any and all expenses incurred while starting up and maintaining your home business.
And finally…
Take Good Notes: Although currently not able to put the Hubs on the payroll, I've made a huge mental note to give him a substantial raise first chance I get…