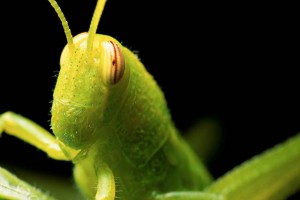 As a teenage girl, my best friend Elaine's mom had a favorite expression; "Feast or Famine." She used the idiom most often when describing the ebb and flow of high school (and later college) boys who would float in and out of our lives.  One minute, our phones (Sidenote: these were landlines, mind you, as I didn't get my first cell phone until well into college) would furiously flood with the constant ringing of various suitors and then, without any warning…nothing but dust, tumbleweeds and the distant chirp of crickets.  Elaine and I would laugh as we watched our social lives unfurl in this eternal cycle that became as predictable and comfortable for us as the moon's phases.  We'd enjoy the furor of the influx, but we'd also embrace the relative calm that accompanied the waning.
As most of you know, for the past four months, I've embodied the famine portion of "Feast or Famine" mentality.  Suddenly, without warning, the floodgates have opened.  A few weeks ago, I landed a freelance writing position with an SEO marketing company.  I love it.  The women I've worked with have been amazing and ever helpful as I navigate through my rookie month.  The first week I penned 2 articles, last week 1…and so far this week I've contributed to 4 pieces, have 3 more in queue and have also been asked to help edit content on 14 other pre-written pieces this week and next.
In the interim, I somehow managed to land an Ovel, LLC Virtual Assistant Position (hiremymom.com AGAIN.  Can NOT say enough good things about that site).  My client is a PR Executive looking to bulk up his database.  He signed my contract immediately and hired me to work 10 hours a week over the next several weeks sourcing new companies and marketing contacts in his region.
Last week I also wrote several articles through Demand Studios and turned out an Examiner article on a local businesswomen in my town entitled:  The Faces of NH Blended Families.  Then on Sunday evening, I got an email from an author/blogger who had a writing position available that I had applied to back in late March.  Months passed and when I didn't hear, I assumed she had moved on to someone else.  In her email she offered me the position!  I had requested one modification to her contract so I'm waiting to hear back on that…so it's still a potential, not definite, gig.
Oh, and yesterday was my son's last day of school.  So in the midst of wading through this feast of heavy gig activity, I'm also navigating through the unfamiliar (and exciting) territory of being home with my son for his first official no-daycare-summer of his entire life.  This summer with him is a priority for me for many reasons.  When I informed him earlier in the year that I was quitting my job to stay home with him this summer, he immediately responded with, "Okay, mama…but we'll have to hide me in camouflage so the bus driver can't find me when she pulls up."  It took me a moment to realize that since he's been in daycare/school his entire life, he literally had no idea that school actually recesses for the summer and he doesn't have to hide to avoid the bus…the bus ain't a'coming.  For different reasons, it was a tough moment for us both, but he was the most vocal. "WHAT?!!?!  So what you're saying is all this time I've been in school for the summer FOR NOTHING?!?!" Some day he'll understand more about bills, the importance of eating and having a roof over one's head and the injustice of it all will lessen somewhat in his mind…
So blah, blah, blah…Gig Girl has a lot going on.  When I think about it all in a lump, it can feel a little overwhelming.  But exciting…very, very exciting.  I have a great support system and the beauty of working from home is you can work whenever you find the time…which for me right now looks like a whole lot of early mornings and evenings so I can spend the day hanging with O (and of course, our beloved Sir Reginald) and enjoying his summer break.  Besides, as I realized back in high school, "Feast or Famine" is a never ending life cycle and for the past few months I have been (to pay tribute to my MA roots) wicked stahhhving.  So for now I'm just going to happily strap on the feedbag and enjoy the meal until I once again begin to hear the inevitable chirp of crickets in the distance…