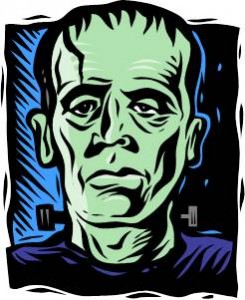 These past two weeks, Gig Girl has taken a brief blogging reprieve.  In the final throes of my third trimester, I kept telling myself that I haven't the energy, I haven't the time and simply I haven't experienced a single thing worthy of posting.  However, upon a little deeper introspection, I realized that I should shift the focus of this week's post from the "Have Nots" to the many "Haves" I've encountered in the 14 days since I've last posted.
Over The Past 14 Days I Have:
Worked really hard to manage any and all loose ends on my gigs to be able to enjoy some down time when Baby Boy arrives.  I'm extremely appreciative to know and work with such a supportive crew of WAHM's!
Napped every single day at least once, and several times twice, before O came home from school.  As mentioned before, I'm not sleeping well at this point and naps have played a critical role in my overall ability to function.  This morning I took a snoozer sitting up straight and am convinced the only reason why I'm awake now is because I drooled down my own shirt and my saliva hit skin! That, my friends, takes a special kind of talent…
Reluctantly accepted the painful truth that being pregnant at 35, (advanced maternal age) has definitely taken a deeper toll on me than it did when I was 28 and having O.  (Don't even get me started on those 16 and pregnant girls who lament being a "huge" size 10 when they hit their 9th month….bah!!)
Added "We are going to wait until the baby arrives to decorate the nursery" to my ever growing list of RIDICULOUS THINGS I THINK AND SAY.  This one ranks right up there with my idiotic "there's beauty in letting the universe unfurl as it should" rant I kept spewing when it came to finding out our baby's gender.  I'm happy to report the nursery is furnished, painted and ready for its newest inhabitant. 

Officially inaugurated Hubs into that elitist club of parents who have assembled gear meant solely for newborns: aka "parents-to-be who spend 6 hours in the cold garage in stocking feet cursing both under their breath and at each other while attempting to put together a jogger stroller and properly install a CAR SEAT BASE!!"
Felt overwhelming gratitude and appreciation towards the Hubs that I could enjoy every single moment of this pregnancy at home.  More specifically, these past few weeks I have felt undeniably hormonally grateful to the Hubs who supported, heck initiated even, the decision for me to leave my job and stay home well before we ever found out I was pregnant.  He championed the choice simply because he loves the blended family he inherited and believes in me…even when I don't believe in myself.
Also realized that, if I had still been working at my former place of employment, I would absolutely be fired by this point.  Gig Grizzly knows her limits and some unfortunate executive surely would have met her wrath and fury at this point (yes, they'd all been exposed to my normal feisty tirades, but the hormonal rage is an altogether different animal)…unlike Hubs, I'm sure my former bosses would not have found my tantrums amusing.
Officially hit a new rock bottom with the physicality of this pregnancy.  Yesterday, as I was getting ready for my prenatal appointment the Hubs looked down at my feet and asked "Uhmmmmm….where did you get those new boots?  They are really wide and boxy, aren't they?"  Normally, I don't mind the Hubs putting in his two cents here and there on my fashion choices.  However, on this particular occasion, I WASN'T WEARING BOOTS.  In fact, I wasn't even WEARING SHOES. All I had on was a pair of floodish yoga pants and a pair of black trouser socks.  What he identified as boxy boots were actually JUST MY SWOLLEN GARGANTUAN ANKLES!  At this point, I'm beyond horror and just find it all humorous – I've officially christened myself FrankenCankles and I'm very certain the moniker will stick for at least the near term future…