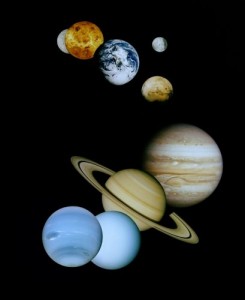 Last week Gig Girl found herself wide awake at 4am. Ever the astute co-sleeper, I instantly recognized that, by the sound of Hubs' virtually silent breathing, that he too was battling a bout of early morning insomnia. Our conversation went as follows:
Gig Girl: Hey, hon…are you awake?
Hubs: Yep. I  can't sleep – I have all these thoughts racing through my head.
Gig Girl: Me too!
Hubs: What are you thinking about?
(Gig Girl can not emphasize enough that, what follows, is exactly what happened)
Gig Girl: Well, I was just lying here, thinking about the boys.  How much I love them and what great kids they are growing up to be. And then I started to think about them getting older and someday having their own families and how, I bet, we'll have granddaughters since it's such a boy circus here now. Then I was wondering about what kind of girls they'll end up with – how it will be weird to actually have daughters-in-law, since I'm so used to being the only girl in this little crew…that I hope I'm able to make room for them someday and not overstep my boundaries as a mother-in-law. Why…what were you thinking about?
Hubs: The new irrigation system – for the life of me, I can't figure out what kind of automated time rotation it's on.
Nope – not a typo. Gig Girl found herself completely lost in a pre-dawn reverie about both existing and future familial generations while Hubs was contemplating the enigmatic abyss that is adequate lawn hydration. Granted, I take full accountability for the boatload of 4am crazy I had racing through my head (honestly, who thinks about future grandchildren before all her current children are actually potty-trained? In my VERY weak defense, I had just watched the "Married To Jonas" episode where Danni and her mother in law were at odds with each other earlier that night. As a mother of boys, it clearly it resonated with my future self),  but I simply can't envision a circumstance where I would ever contemplate grass thirst, let alone lose sleep over it…ever.  Seriously – are Venus and Mars our only gender options?