Gig Girl, for many years and in a previous life, lived like a big feral 'fraidy cat. Neurotic, on edge and ready to randomly bolt from the room at the slightest stir of trouble. I stressed over…well, everything. Finances, my job, the economy, terrorism, SARS, Y2K (remember that ridiculousness??) and any other personal or social issue du jour automatically skyrocketed to the top of my angst list. I'd spend needless, endless hours strategically brainstorming my actions and responses to situations and/or dialogues that NEVER HAPPENED. At my rock bottom, I realized that the excessive worry and trepidation that I perpetually carried with me was actually something I sought comfort in (yes, yet another lunacy Snuggie).  Constant fret had actually become so much my norm that I didn't know how to operate without its incessant, raw gnawing in my stomach.
And then, I went through a divorce. Believe you me, there's nothing like first person navigation through an actual life-altering crisis to help a neurotic 30-year-old realize that fretting over the bird flu is a freakin' colossal waste of time (although I do maintain that everyday doctor office and ATM vestibule germs embody perfectly reasonable phobias.  But alas, I digress…).
The point is, despite being inherently wired for worry, I do recognize that unfounded fright over EVERYTHING is futile. I know a Gig Girl can't change overnight (a.k.a when it comes to mothering my boys, I will always be a completely insane and unapologetic worry wort). But I still do my best to work every single day towards living fearlessly and faithfully to the best of my abilities. It's literally the only New Year's resolution I ever make each year. Whenever I find fear creeping in and influencing my life, I take a deep breath, prayerfully ask for guidance and move forward. Whether it's quitting my job, navigating through the unknown abyss of infertility, starting my own business or even something as innocuous as painting my kitchen red (which I did…and I love!), I've learned that ignoring that petrified flight risk inner voice in my head has yielded some of my life's most amazing blessings.
Well…Gig Girl got a little cocky in her complete disregard (tra la la la) of fear…
And then something happened to my former feral 'fraidy cat self. If I were to break the "something" down mathematically, it would look a bit like this:
Hubs + Me + Pinot + Giddiness Over an Evening of Uninterrupted Adult Conversation + Perhaps A Smidge More Pinot + 24/7 Internet Access To Our Former Breeder =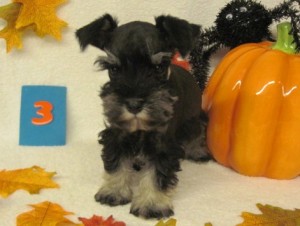 In case you're wondering about Sir Reginald, I can assure you he's still with us: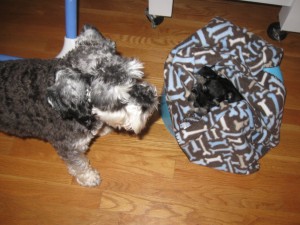 We brought home our newest family member last week. Official name: Charles Brown Barkley Farmer. "Charlie" for short. One girl and five rowdy boy creatures all under one roof. My daily existence is a blur or diapers, piddle, chew toys and toddler gear.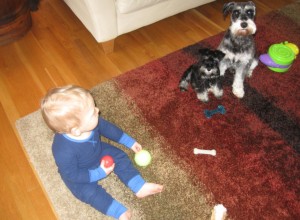 Gig Girl must confess: I.am.TERRIFIED (or, maybe it's more like, "Terrier-fied?")