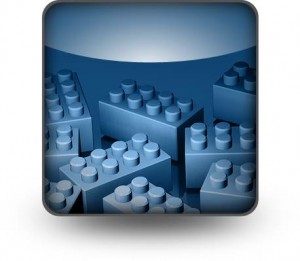 I realized something last week – Gig Girl has not written about gigs in quite a long time!! Sure, I've had a lot going on these past few months that I've shared.  I am very thankful that I was able to write about puppies, pregnancies, perspectives and one ridiculously inappropriate infertility specialist.
However, one of the main purposes of this blog is to really dig into the realm of Work At Home opportunities, the struggles of being a WAHM (aka Work at Home Mom) and share what I find.  So I decided A) I either need to write about some gigs, ASAP or B) I need to embrace all that is the third trimester of this pregnancy and simply change my blog title to "The Big Girl" to be a misnomer no longer.
I, Gig Girl, swollen cankles and all, wholeheartedly choose option "A"…
As I wrote back in June, I recently found myself in the position of having 3 clients just as my 6 year old embarked on his summer vacation.  The gigs ranged in function from straight Virtual Assistant tasks, SEO Content creation and project management, and blog copywriting.  I am very happy to report that as fall approaches I am still currently working on all three gigs. (I'm also very happy to report that I survived my first official full-time at home summer recess with O.  It was a struggle in the beginning to find balance, but we did so much together, had a lot of fun, and I'm very grateful.  I'm also very grateful to my two SAHM girlfriends, Carin and Chrissy, who scoffed at me for feeling guilty for sending O to a camp for 3 days total in the entire summer). But I digress…
Trust me, I understand that given my short tenure and experience with WAHM-dom, I don't know much.  But, I do have a few tips and tricks I've learned over the past few months that I thought might be helpful to pass along.  Here are the first few that come to mind:
If it seems too good to be true: It is.  Be leery of ads claiming you too can make "$1,500 a day by simply doing data entry" or anything along those lines.  Often, these sites ask you to make a minimal purchase to acquire the "kits" needed to perform these "get rich quick" at home tasks.  Once you put in your credit card information they access your account and can easily drain your funds.
Find the best ROI with job postings: There are a lot of sites out there that claim to host valid work from home opportunities.  I personally have had nothing but success with hiremymom.com.  It's important to note that there is a membership fee (one of the few online purchases I've allowed myself in this process).  However, in 7 months I've gotten 1 short term job as well as my 3 current on-going gigs from this site and it's more than paid for itself.
You can also tap into free resources by searching sites like Monster and Careerbuilders for opportunities with words like "Virtual", "Telecommute", and "Freelance" to find potential work from home jobs.
Some of these sites also allow contractors to "bid" on jobs.  These postings are global and I've literally found myself competing with overseas resources who are offering to work for $3 an hour.  Really.  I dedicated a ton of time scouring gigs on some of these sites before realizing that:
a) Anyone looking to hire from this pool really is probably looking to hire someone at $3 an hour.
b) Despite my illustrious beginnings at notchup.com, I don't want to work for $3/hr. At the risk of sounding snooty, the last time I worked for $3 an hour was back in 1989 when I was underaged and lasted 3 very looooong days at this seafood restaurant in my hometown (when my parents would pick me up, they'd make me sit in the cab of my dad's Ford pickup and, once home, mom used to make me disrobe in the basement to try to dissipate the pungency of shellfish odor on my clothes…that's how foul I smelled). Back then the $3 was under the table so it was probably more like $4/hr…which is more than I'd be making on these sites.  So I moved on.
Know your worth: Speaking of hourly rates, it's absolutely fine to have different rates for different services…even with the same client.  However, set a non-negotiable bottom rate for yourself and stick to it, even if it means passing on potential "opportunities."  Don't sell yourself short. In the long run you probably don't want to do business with someone who is severely underpaying you for your efforts.
Get it in writing: When you do find legitimate clients, have them sign a contract.  I purchased a simple contractor's agreement from legalzoom.com and revised it a bit to fit my needs.  (Always get legal consultation when drafting up a binding document).  If a client doesn't want to sign a simple agreement that protects her interests as equally as it does yours, move on…quickly.  Yes, you can still get stiffed with a signed contract on record, but at least it will provide you some piece of mind that the unknown, faceless person across the country that wants to hire you via the internet isn't a total and complete creeper.
Keep an open mind: While I certainly don't recommend taking on assignments that you're not qualified for or don't have the experience to complete, I do think it's important to not put your home business in a specific box of "we only do this" or "we only do that."  Case in point, I started Ovel thinking it would be a straight Virtual Assistant model.  While I do have one VA client, Ovel has also morphed into a freelance writing business.   While I still struggle with actually referring to myself as a "writer", it's been both interesting and exciting to watch my business' unexpected evolution.
Do you run your own home business?  Are you a successful WAHM? What tips and advice have worked for you?  Please feel free to offer your own experiences/pointers in the comments section!