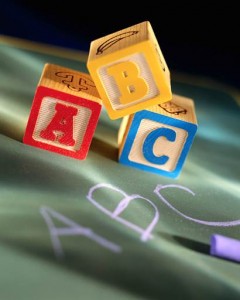 While really tempted to post about hitting my third trimester (yay!), O's illustrious return to school and delight in all things 1st grade (yippee!!!) or the sudden onset of  severe prenatal nesting syndrome that has driven me to organizational extremes I never thought possible (the Hubs gives this one a huge thumbs up…I'm scattered by nature so this neatness anxiety is foreign and awkward to me), Gig Girl is determined to stick to the gigs (at least for one more post). These are just a few more important details I learned during this first part in my journey towards WAHM-dom.
Take advantage of the freebies: I've posted on this particular point in a previous post, but who can't use a reminder to use free services?  When first starting up, definitely look into the free small business services provided through your particularly state (Sidenote: On my last post, I had an old highschool friend and fellow home entrepreneur suggest looking into your local BNI chapter.  I haven't used them yet, but I thought it was great input so I wanted to include it). As a Granite Stater, I found several free online courses provided through the NH Small Business Department.  Additionally, they also set me up with a business advisor with whom I could meet as often as I wanted..for free. Free, free, free.
Spend wisely…and slowly: Yes, you will have to put some money into your home business and incur some start up cost.  At first, I wanted to dive right into the whole "home office" set up and purchase all this new new software, supplies and equipment.  Luckily, (and simultaneously, unfortunately) at the time, spending a lot of cash just wasn't an option.  So I prioritized my expenses and started with the stuff I needed first.  For me, that included purchasing some basic software, a domain name, host service (love bluehost.com, btw) and my trusty hiremymom.com fee.  While tempted to hire someone to help me build my marketing collateral, I realized that, for what I was doing, simple was okay and I had enough technical savvy to design my own logo, business card and datasheet.  Now I simply take the expenses as they come and it's a lot easier to absorb.
Get A Non-Silent Partner: By partner, I don't mean jump into business with someone else (I'm a firm believer that Gig Girl needs to be the only name on Ovel's business card).  Rather, find someone in your life that you trust for business input, suggestions, etc.  For me, that person is the Hubs.  Yes, the fact that he's my best friend and lives with me so all his advice is pretty immediate (and free!) definitely helps; however, the reason why he's my go-to person when I need to discuss or analyze is because:
1) I realized really quickly that I don't know everything (somehow I managed 30+ decades avoiding that harsh reality?!?) so I needed someone to bounce things off of.  And…
2) Our personalities are so completely divergent that he will often come at an issue in a way that I never would have thought of.  He reads everything I write, he helps me when I need to play "hardball" (surprisingly not my strongsuit considering I may be a teense "feisty" at times) and he holds me accountable when I totally want to chicken out of something.
It's amazingly supportive and frustrating at the same time!  The best part – ultimately I make all the final decisions – so I don't always have to listen. 

Tra la la…
Call It Like It Is: A home business, is a business.  I know this sounds remedial, but this is something that I struggle with ALL the time – actually saying out loud "I own my own business."  I feel like such an imposter.  After over a decade of getting up, getting dressed and going to my place of business with desks and phones and PEOPLE, I feel somewhat fraudulent saying that my one woman operation, which consists of working from the comfort of my own home (in unbelievably comfortable clothes) counts as "business" (see…I even tend to put the word business in quotes so it seems a pseudo entity! BAH!) So instead, I tend to say things like "my thing that I'm doing from home" or something along those lines.  This makes my husband CRAZY. And he's right – I own and operate my own business…and it's okay to say it.  I'm working on that one.
As I mentioned above, I don't know everything about running my business (And yes, I seriously just struggled not to put quotes around "my business").  Like everything else in this crazy and amazing year, it's a work in progress.  These last two posts just include some of the highlights I learned and are by no means all inclusive.  Please feel free to post some comments with your work from home suggestions, hard learned lessons and/or success stories!