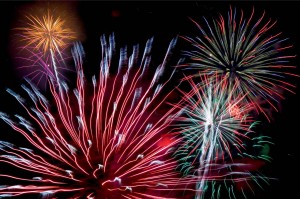 For anyone who hasn't had the chance to read Part I and Part II of this Gig Girl series, please click here and here to connect the Dots…
After hearing Dr. T's announcement regarding Dot's dismissal, I immediately burst into tears.  This was certainly not the outcome Hubs and I had been pursuing.  We had anticipated a written warning, a letter of apology and the reassurance that Dot would think twice before talking smack about a patient at the next public scrapbooking event. I hated what Dot did…but I personally know many women that Dot helped cross over that awful, ugly line of infertility and that resonates with me.  I never wanted her fired.
Dr. T stayed and talked with us and completely put the decision on the clinic.  Essentially, they had independently determined that the breach was so severe that Dot simply couldn't represent the facility a moment longer.  I thanked Dr. T for stopping by (and for the record, I give her a tremendous amount of credit for coming to my door not knowing what kind of reception she would be receiving).  After she left, the Hubs and I just numbly stared at each other, completely overwhelmed with everything that had happened in just 72 hours.  I hit my pillow with a prayer and a mental promise to put the ordeal behind me and start the next day completely focusing on my pregnancy.
That focus started with me transferring all of my records to a neighboring ob/gyn facility in the next town.  This new facility meant that, should this pregnancy progress successfully to labor, I'd have to deliver at "XYZ Hospital" instead of "ABC Hospital" (which was located right in my town and had a brand new birthing facility).  Sigh.
I made it through 2 visits…but something just didn't seem right.  This new facility just seemed so…clinical.  I missed all the other health providers at "So-And-So Health" that I had grown close with over the past several months.  I missed the receptionists, technicians, physicians and even my favorite phlebotomist who hugged me every time I sat on her bench to draw blood and gauge my plummeting hCG levels with each miscarriage. I spoke to the Hubs about it and, while off his "Sue or Punch" diatribe, still wasn't completely sold on the idea.
Then something interesting happened.  I received a random call from a girlfriend who lives in my town.  I hadn't seen her for about a year, but for some reason she reached out to me to see about getting coffee.  We met, chatted and she disclosed that she was actually having a surgery performed the next morning…and Dr. T was her operating physician.
Me: (all sorts of nonchalant) Oh…you go to Dr. T?
Her: Yeah, have been for years.  Love her!  Plus, she does all procedures at "ABC Hospital" and that's where you want to be.  You never want to have anything done at "XYZ Hospital"… I've had procedures done there and it's terrible.
One thing you should know about me…I do not believe in coincidences.  I went home and told the Hubs that, not only did I want to go back to "So-And-So Health," I really feel like I'm supposed to go back there based on my morning.
Hubs: (often simultaneously in awe and annoyed at how the universe tends to unfold very clearly before me…stories for another time) Hon, you know…God doesn't always speak so literally and specifically to everyone like He seems to do with you…
Me: (after a pensive pause) Yes…I understand that.  But God realizes I've been really struggling with this and He knows better than anyone else that I'm kind of a dumdum with these things and if He doesn't spell it out for me, I'm never going to pick up the what He's putting down!
It was logic the Hubs couldn't argue with.
Ultimately, I decided that Dot had robbed me of all the joy a mom-to-be should have when finding out that, 2 years and 2 miscarriages later, she's pregnant…and things look good.  I couldn't change that.  However, I could take control of a tough situation and ensure that Dot would not ruin or take the joy out of another minute of this pregnancy.  Quite simply, I refuse to let Dot victimize me a second time. For me, that meant returning to "So-And-So Health," knowing that I'd have care from a group of women I trusted, the doctor I wanted and a delivery at my first choice hospital.
I've been really happy with my decision.
As for my pregnancy…I will be 24 weeks on Friday.  The baby is healthy, I'm feeling great and the Hubs and I are completely overwhelmed by this unexpected blessing.  We often talk about how my very last day of work (aka: the very first day in our leap of faith) was 2/19/10 and my due date is 11/19/10…
Have I mentioned that I don't believe in coincidences?
Even so, I know that my two previous miscarriages have left me with some unavoidable emotional baggage which, occasionally, makes it hard for me to completely exhale.  At times, I'm hyper-cautious, extra fragile and very aware that the thought of actually getting to hold this little baby in my arms in just over 3 months seems completely surreal to me.   This is my struggle and, like everything else in my 2010 leap of faith, I try my best to trust God with all that I can not control and all that I do not know.
Let me tell you what I do know. I know that, no matter what happens, this little kiddo growing inside of me is full of feist and spunk.  I know that this little kiddo doesn't care about swollen ovaries or fertility protocol or how things are "supposed to be."  This little kiddo is a mini-rule bender marching to the beat of a unique little drum and is simply demanding to be given a chance.
How can you not fall madly in love with a kiddo like that?